Sorry for all the popup Ads!
We don't control them, Tripod Lycos does. Just ignore or close them out.
We have a Brand New Website.
This site is basicly for info and is an archive for past animals from our farm.
Click on picture below to visit our New website.
All animals pics, pedigree pics and prices of available animals located there.
Thanks!!
Grandsires JJ's Desert Dakota 2005 PDSS Grand Champion Ram, Alvizo Longfellow 2012 Grand Champion ram, JJ'S Desert, Cascabels, Cheyenne Farm, Bentley's, Strains, Blackwood's and Tejas Ranch lines as well as many prize winning Champion Dams in their background.

RFDTV~ Painted Desert Sheep the Original Texas sheep June 23, 2021
Texas Agriculture Matters ~ Tejas Ranch Painted Desert Sheep-As Seen on RFDTV and Texas Ag Matters with Texas Agriculture Commissioner Sid Miller.

"The Texas Longhorn of Sheep" ~Texas Ag Commissioner Sid Miller


Season #4, Ep. 4


* NEW * (2021) Texas Agriculture Commissioner Sid Miller introduces you to the Painted Desert Sheep, a unique Texas breed he called "the Texas Longhorn of the sheep world."


Original video edited to omit commercials and add contact info.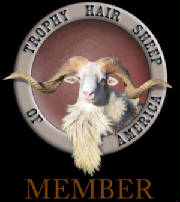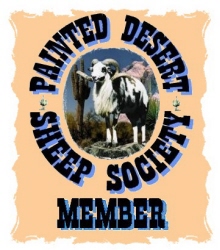 20th Anniversary PDSS
TEJAS RANCH
2009 PDSS RESERVE HIGH POINT FLOCK OWNER